SAFETY NOTICE - Cable routing on 2021 Cannondale Alloy Synapse
Correct cable routing on 2021 Cannondale Alloy Synapse
Dear Dealer,
It has come to our attention that the assemblers of these bikes have incorrectly routed the cables through the BB shells of some of them so that they do not go under the metal support of the fitted cable guide.
This means that during use the loose cable/ hose can contact the BB axle and, under tension compromise it, potentially leading to its failure.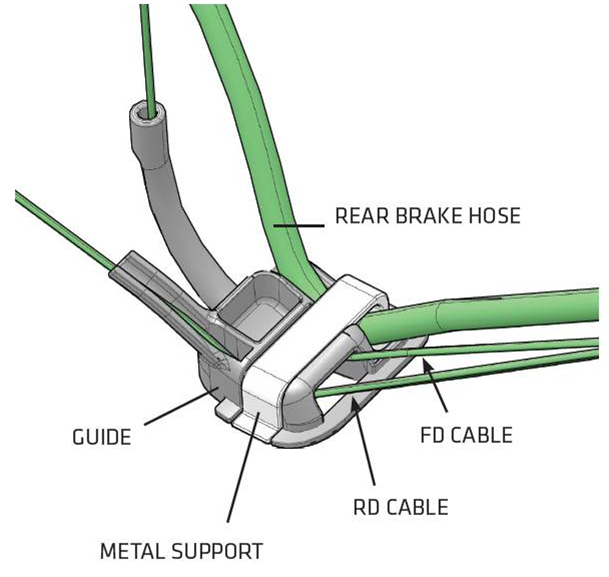 Please can we ask that, as part of your PDI of these particular bikes, you doublecheck that all the cables and hoses pass through the BB cable guide as per the image above. To do this you will need to remove the cranks. If any cable or hose is above the pictured metal support then this will need to be rectified before sale. If you find that you have received a bike with this issue, please can we ask that you log it on our B2B warranty claim form before carrying out the work to ensure that we accurately record the scope of this issue.
Thanks in advance for your consideration and cooperation here. We apologise for any inconvenience that this issue may cause you. Please do not hesitate to contact us should you have any issues or questions regarding any element of this request.
Kind Regards
Cara Trade Team