New: LOOK 765 Optimum Endurance Bikes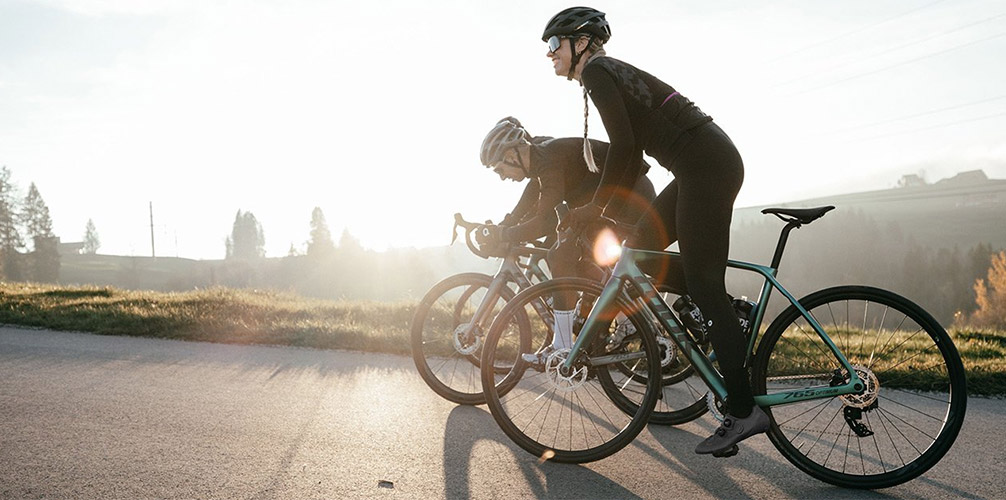 NEW:LOOK 765 Optimum - the alchemy of endurance.
The new 765 OPTIMUM is the ideal bike for your daily spins as much as your next cycling challenge. Designed in France by our team of passionate engineers, it offers a compromise between stiffness and flexibility that will allow you to fully enjoy the ride as the miles build up.

Using exclusive know-how and innovative materials, LOOK Cycle excels in mastering the complex alchemy of comfort and performance.

The 765 OPTIMUM is an endurance bike with an optimized design that will be your trusted companion on all kinds of routes...
WHY YOU'LL LOVE IT ?
A perfectly-balanced carbon frame: lightweight and responsive for everyday rides, it also offers a geometry and comfort geared toward long-distance riding.
A unique design: by combining different carbon and glass fibers with innovative materials, we have achieved an optimal balance of stiffness and flexibility. Add our 3Dwave technology to absorb the shocks and vibrations of the road and you will find yourself riding a real flying carpet.
An endurance-oriented geometry: putting you in the perfect position for longer rides with optimized aerodynamics, simple and efficient cable and hose integration, ergonomic and intuitive accessories… Everything has been studied to help you chalk up the miles.
Incredible versatility : designed to accommodate tires up to 34mm, the bike can also be fitted with mudguards for your winter rides or daily commutes.
LOOK's unique French know-how : a wealth of innovation, experience and technical expertise