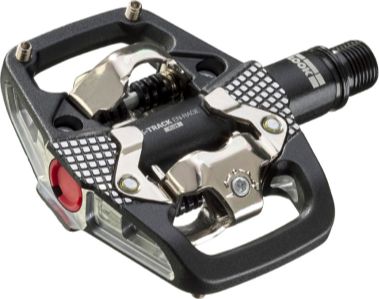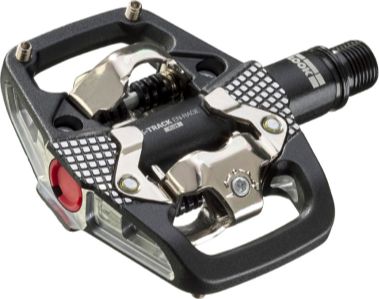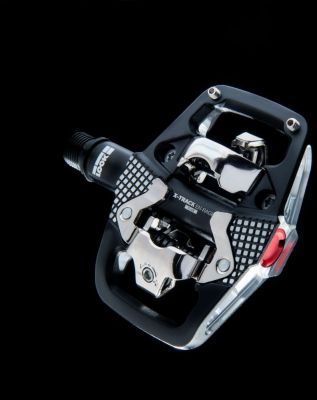 Look X-Track EN-Rage Plus Black MTB Clipless Pedals
ORIGIN Following the launch of the X-TRACK RACE range - designed for CROSS COUNTRY / GRAVEL - the X-TRACK range is continuing to grow with a new addition to the family : the X-TRACK EN-RAGE - This latest product has been designed for the TRAIL / ENDURO discipline - It completes our off-road range of pedals by offering a wider pedal body - With more contact area it offers added stability - and construction to withstand the hardest of knocks -
Features The X-TRACK EN-RAGE PLUS pedal body is ma...
More Information

ORIGIN
Following the launch of the X-TRACK RACE range, designed for CROSS COUNTRY / GRAVEL, the X-TRACK range is continuing to grow with a new addition to the family : the X-TRACK EN-RAGE. This latest product has been designed for the TRAIL / ENDURO discipline. It completes our off-road range of pedals by offering a wider pedal body. With more contact area it offers added stability, and construction to withstand the hardest of knocks.
Features

The X-TRACK EN-RAGE PLUS pedal body is made of forged aluminium. It has a 67 mm wide platform for a 664 mm ? of contact surface. This provides improved stability and support, especially at high speed. The pins and ribbed pedal body ensure good grip in all circumstances, even when not clipped in. The X-TRACK EN-RAGE PLUS model is perfectly suited to the requirements of the ENDURO rider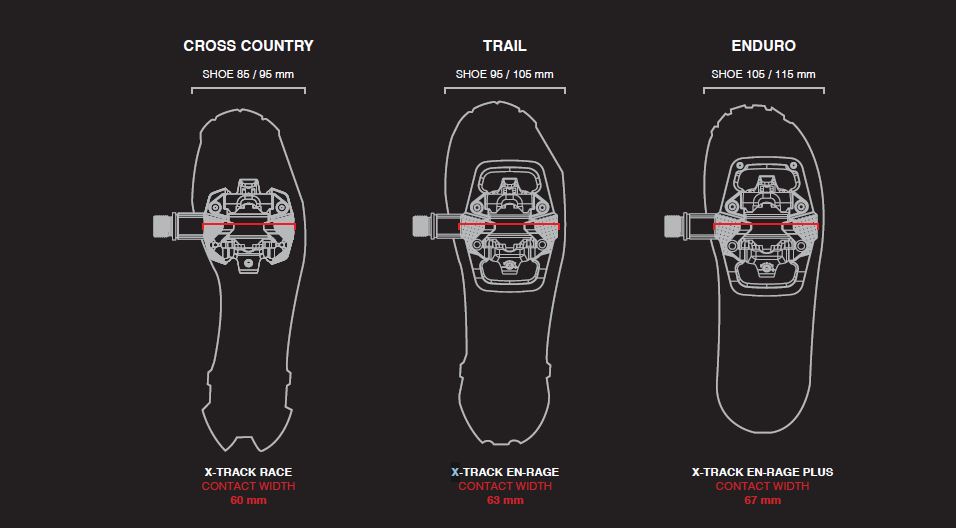 STANDING UP TO ANY SITUATION
The X-TRACK EN-RAGE PLUS model is made of forged aluminum, making it particularly resilient to impact ( 4 times more resilient than die-cast aluminum ). The design and body sections have been optimized to withstand the most extreme conditions and impacts of ENDURO riders. Thanks to the work of our R&D team, we have created a product twice as resistant to damage as most rival products in the market.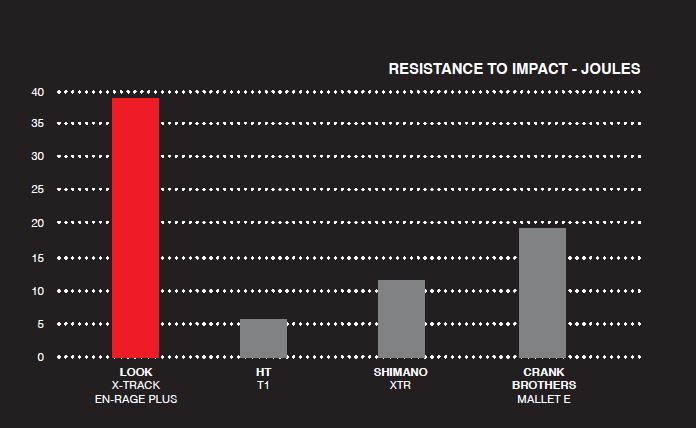 PREMIUM COMPONENTS
Our desire to continually improve your product-experience is demonstrated by the design of a durable and easy-to-use product. Our new mountain bike pedal has been designed around a robust spindle and bearing mechanism.
It is resistant to damage from external elements ( rocks, roots, mud, etc. ). In order to achieve consistent performances, the pedal shaft includes double water resist seals to withstand the most extreme conditions your trails can offer.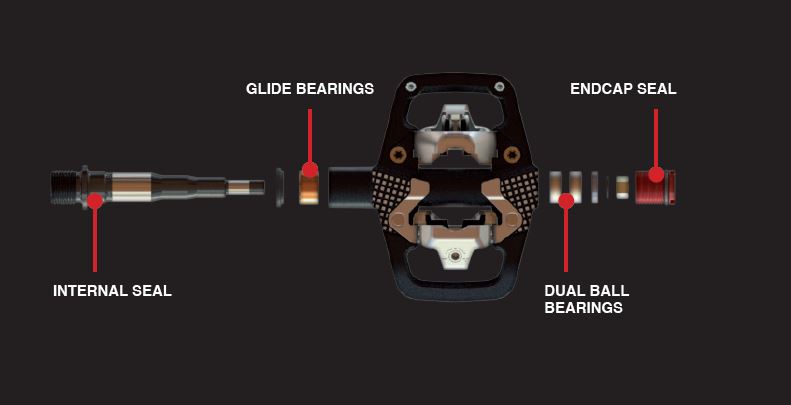 TWO CLEAT MODELS OPTIONS
Two cleat models are available for the X-TRACK RACE and X-TRACK EN-RAGE range. The X-TRACK CLEAT is a standard version which allows a standard lateral clip out. The X-TRACK EASY CLEAT offers a larger clip out range with a lateral and angled release possibilities. By choosing the right cleat you can adapt your pedal performance to your needs and practice.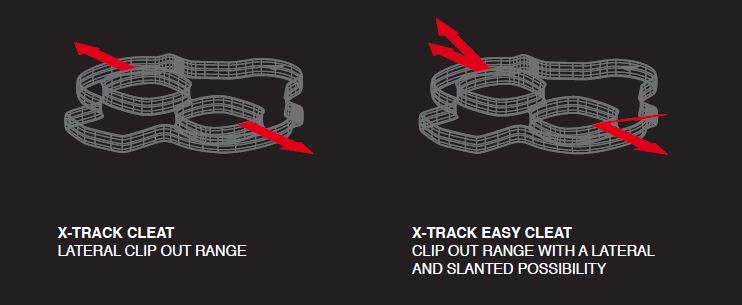 Specification
TECHNOLOGY: X-TRACK
TENSION: 6 to 14
BODY: FORGED ALUMINIUM
SPINDLE: CHROMOLY
PLATFORM AREA: 664 mm2
PLATFORM WIDTH: 67 mm
Q FACTOR: 57 mm
STACK HEIGHT CLEATS: 16,8 mm ( 10,7 6,1 mm )
WEIGHT PEDAL: 225 g
WEIGHT PAIR CLEATS: 495 g