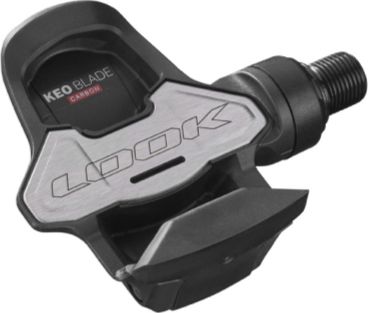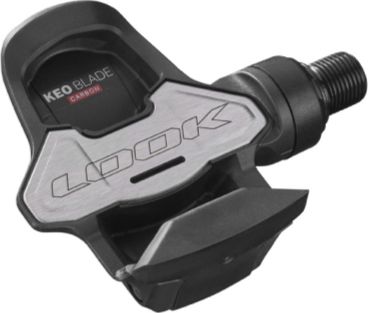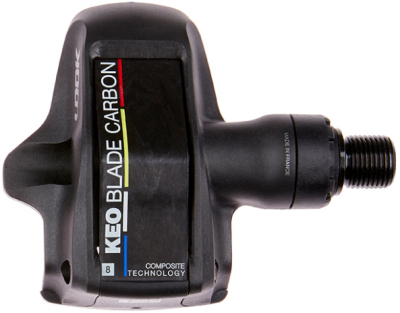 Look Keo Blade Carbon Road Pedals
Boasting both a carbon body and carbon blade - the KEO BLADE CARBON pedal is available in CERAMIC and CERAMIC Ti versions - The model has a Chromoly+ axle and stainless steel bearings for extreme reliability - Beyond its weight - its power-to-weight ratio is the best in class on the market today - Light - aerodynamic and powerful - the pedal has all you need to take it to the next level - all the way to victory -
CERAMIC BEARING
Every component - every ball is meticulously sele...
More Information
Boasting both a carbon body and carbon blade, the KEO BLADE CARBON pedal is available in CERAMIC and CERAMIC Ti versions.
The model has a Chromoly+ axle and stainless steel bearings for extreme reliability. Beyond its weight, its power-to-weight ratio is the best in class on the market today. Light, aerodynamic and powerful, the pedal has all you need to take it to the next level, all the way to victory.
---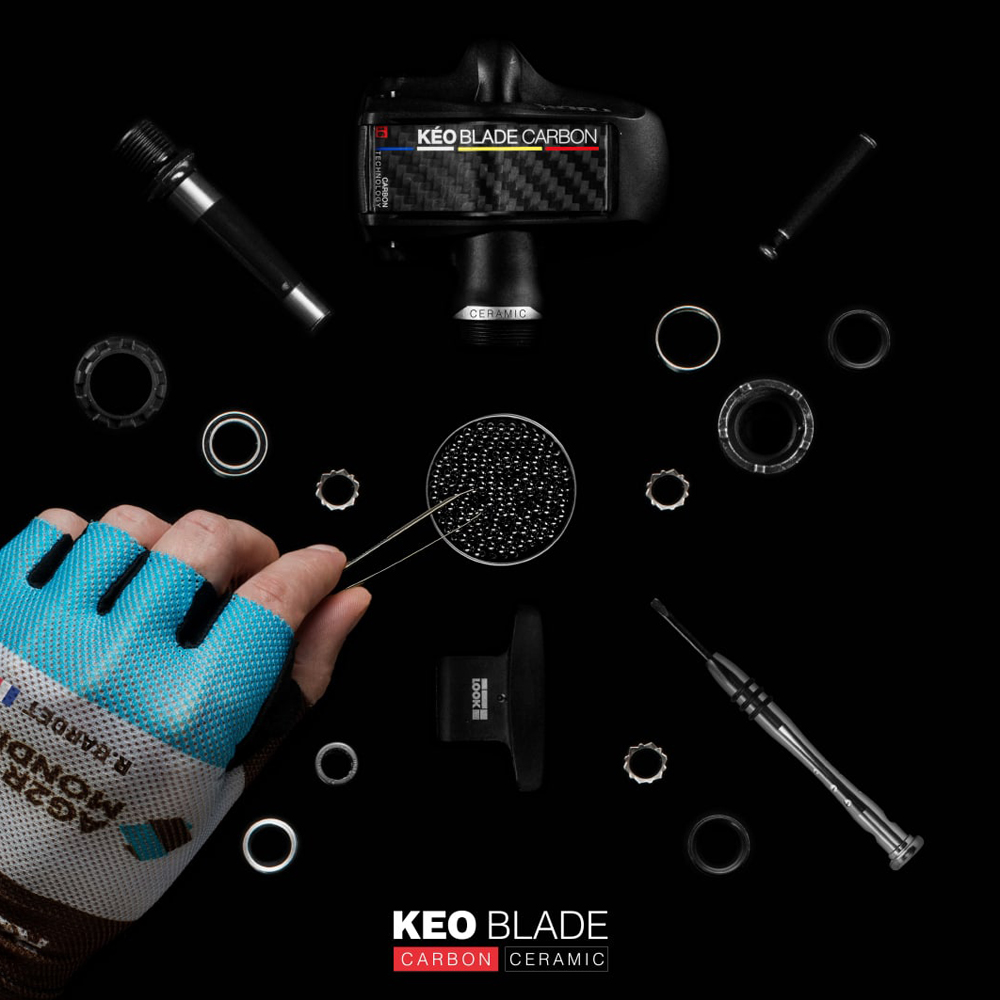 CERAMIC BEARING

Every component, every ball is meticulously selected to ensure the highest level of quality and performance. The balls are precisely calibrated one by one by a machine, down to the micrometer. They are then ordered according to size in perfectly-adapted rings, with the result that every bearing has a totally unique structure.

A long lifespan is the main advantage of ceramic bearings. Rounder and harder than traditional balls, they are less sensitive to dust or deposits and guarantee consistent, durable performance. Furthermore, ceramic is not subject to corrosion. These physical properties ensure the bearings have a lifespan 4 to 6 times longer than standard steel bearings.

Reduced friction is the best-known and most characteristic advantage of ceramic bearings. The perfectly circular shape and the hardness of the balls combined with ceramic-specific, optimized greases allows for an 18% reduction of the frictional forces applied to the bearing.
OPTIMIZED SPINDLE: MORE POWER TRANSFER AND RELIABILITY

The spindle of the new CARBON BLADE CERAMIC has been completely redesigned. It is built around an oversized axle and spindle that passes through internal roller and ceramic bearings located directly under the pedal platform. This new construction saves approximately 2 watts at 100 rpm.

The distance between the roller and needle bearings has been increased by 25%. This provides more rigidity along the entire length of the spindle, and as a consequence, improved power transmission.

Special attention has also been given to ensure that it is water resistant. Weather resistance has been improved by 120% for even more reliability and longevity. To accomplish this, the new spindle received an updated endplug with an o-ring washer and has also been equipped with an internal, double-lipped seal.

LOOK axles are only approved after a rotational test of 2 million cycles at 100 rpm with a load of 90 kg on the center of the pedal and an eccentric rotation (which creates stress on each revolution). This is equivalent to a sprint by André GREIPEL of 1700 watts at 100 rpm for 333 hours! This test is much more demanding than the current standard, the ISO 4210.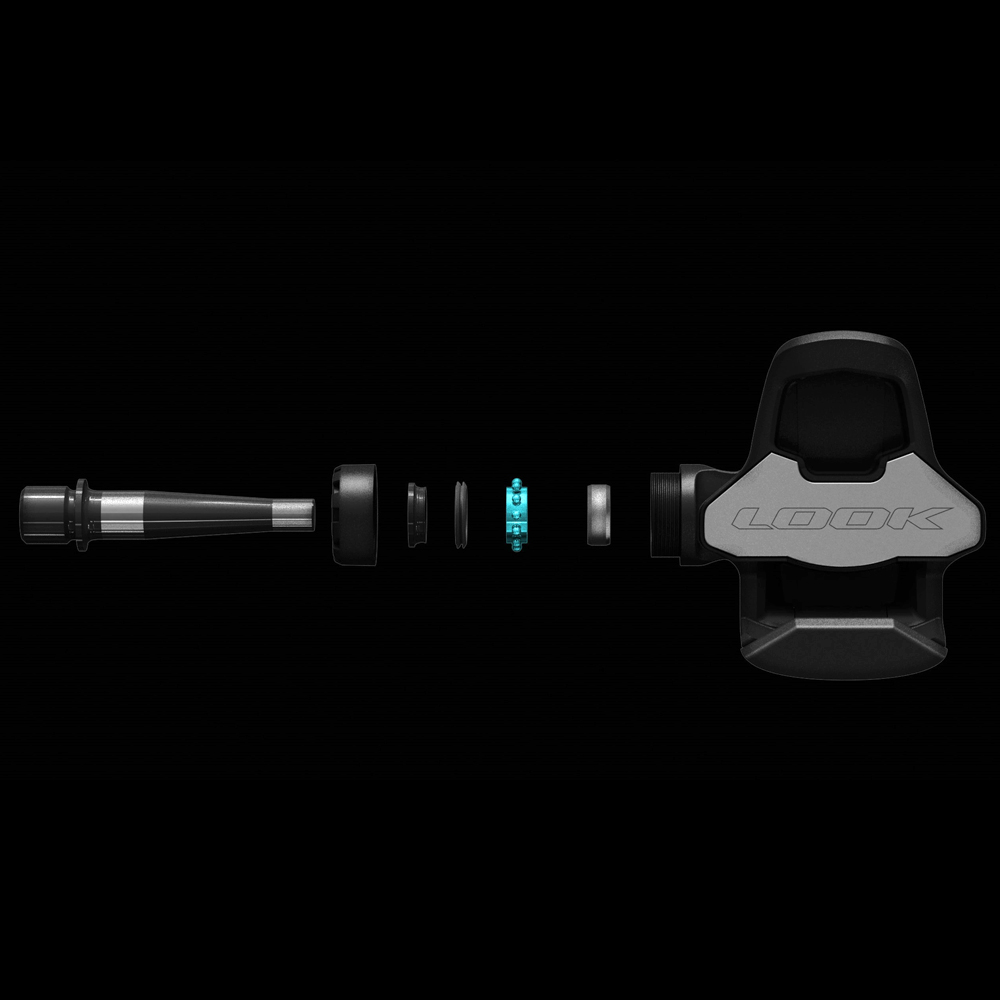 ---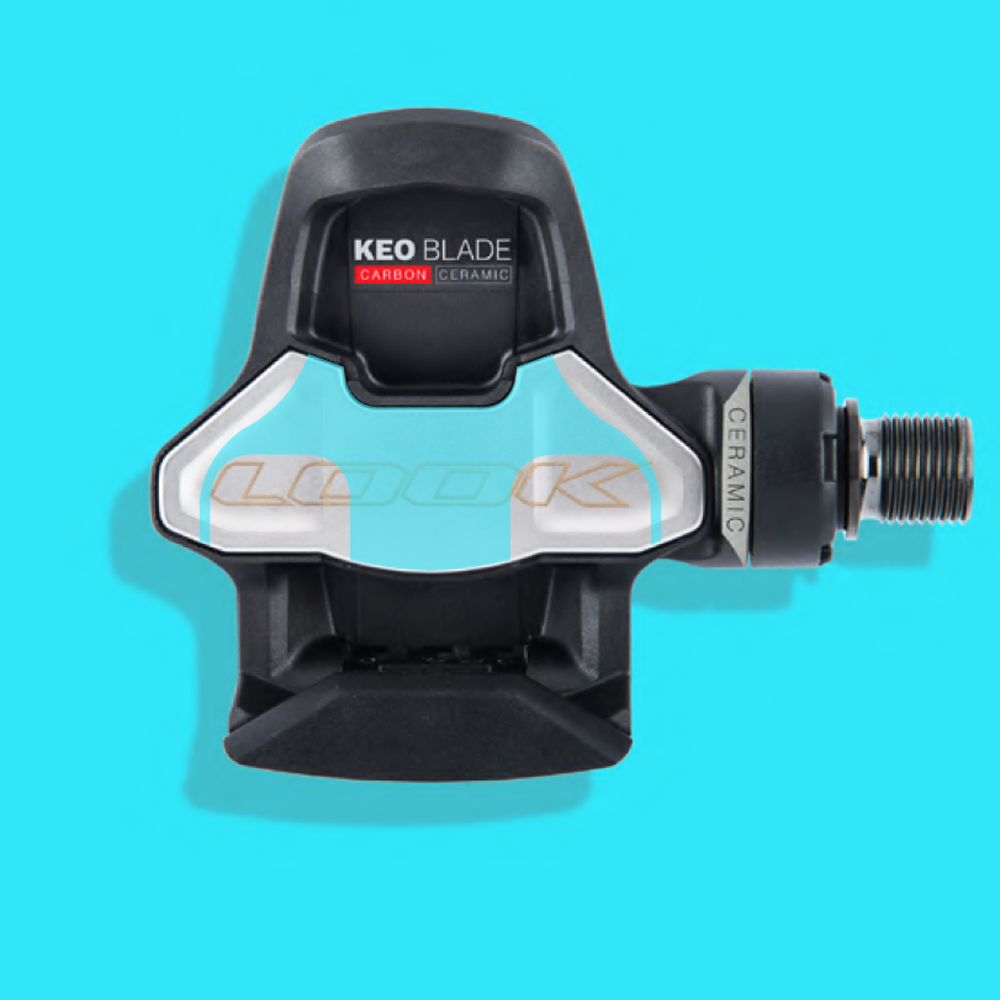 ULTRA-POWERFUL PLATFORM

To meet the demands of the most demanding cyclists, especially competitors, the pedal-cleat system must allow efficient power transfer thanks to a broad and rigid platform.

The platform of the CARBON BLADE CERAMIC is fitted with a 67mm-wide stainless steel plate, optimizing the cleat/pedal contact areas, regardless of pedaling angle.

With 700 mm² of surface area, the CARBON BLADE CERAMIC offers an optimized contact platform for an efficiency and power transfer that is unmatched on today's market.

Its weight / power ratio positions it well above the competition
BODY AND BLADE CARBON TECHNOLOGY

Using a carbon body lightens the weight of the pedal and provides an additional gain in stiffness for improved power transfer.

BLADE technology is a major technical innovation in the history of the automatic pedal because of its many benefits: LIGHTWEIGHT, AERODYNAMIC, ULTRA-SECURE WHEN CLIPPING IN AND OUT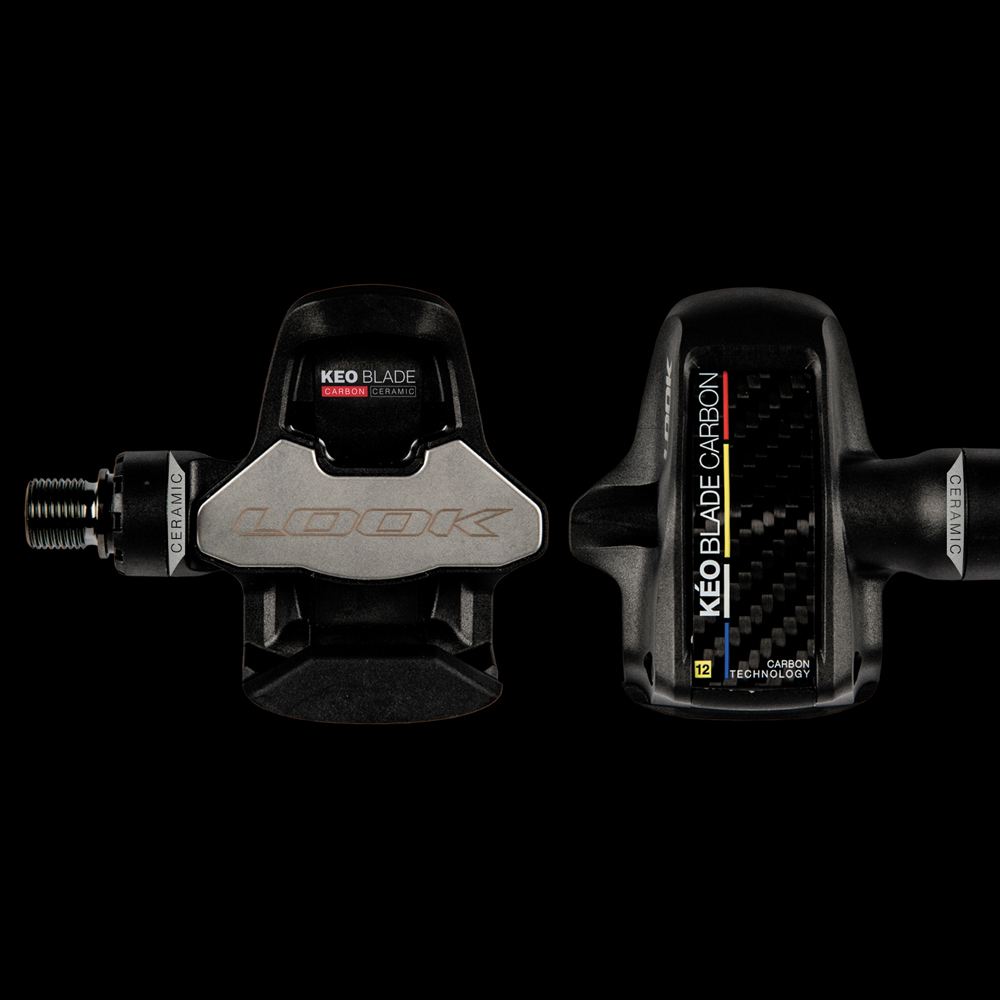 ---
Specification:
Spindle material: Chromoly +
Technology: Blade
Body material: Carbon
Platform area: 700 mm²
Platform width: 67 mm
Retention: Serial installed in 8 + additional 12 in box
Cleats: KEO cleat
Weight Pedal: 115 g
Weight pair + cleats: 300 g
Stack height + cleats: 14,8 mm ( 8,5 + 6,3 mm )