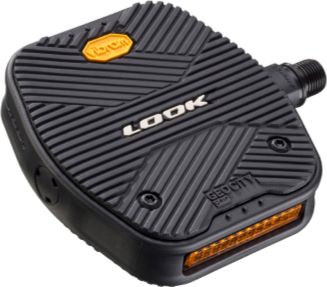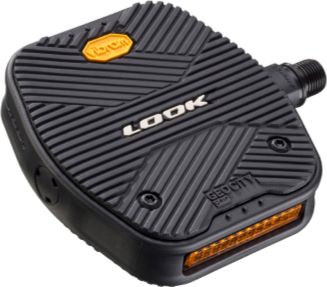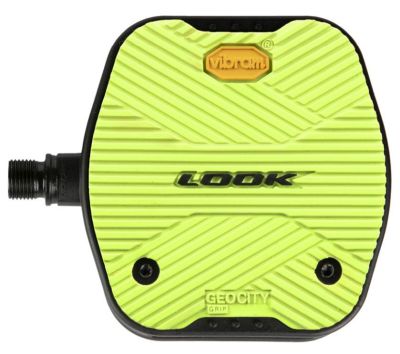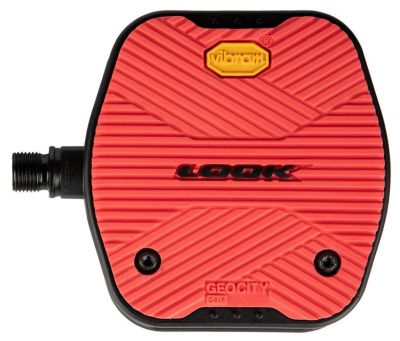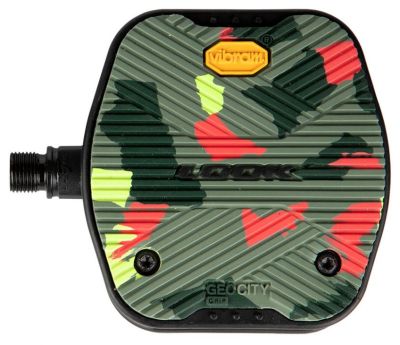 Look Geo City Grip Pedals
Express your personality while boosting your riding enjoyment and safety with the awesome new Geo City Grip featuring LOOK Activ Grip by Vibram - We've combined our legendary pedal performance with the expertise of the world's most famous mountain grip brand to create a fantastic - fun - colorful town and country pedal -
Slip-proof safety GEO CITY - with LOOK Activ Grip by Vibram
A secure connection with your bike is crucial for confident riding - and that sentiment is at the core ...
More Information
Express your personality while boosting your riding enjoyment and safety with the awesome new Geo City Grip featuring LOOK Activ Grip by Vibram.
We've combined our legendary pedal performance with the expertise of the world's most famous mountain grip brand to create a fantastic, fun, colorful town and country pedal.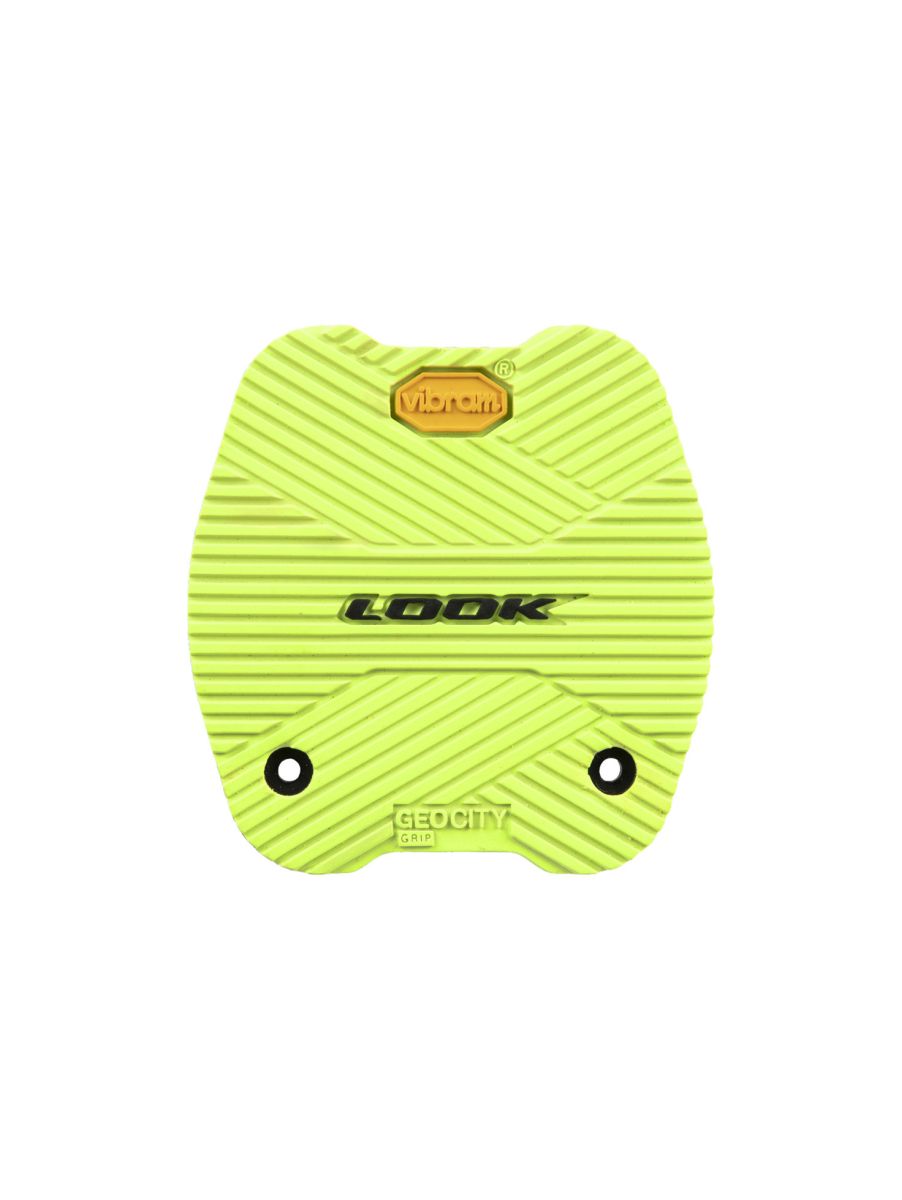 Slip-proof safety
GEO CITY, with LOOK Activ Grip by Vibram
A secure connection with your bike is crucial for confident riding, and that sentiment is at the core of the LOOK GEO CITY range. Whatever the weather is doing or whatever shoes you're wearing you need to know you won't slip out again, pulling away from a stop sign, climbing a hill or zipping through traffic.
Just as LOOK personifies innovative pedal technology, no other name guarantees safety and grip like Vibram, and now the legendary golden badge under the feet of countless epic adventurers is available on the ultimate all-purpose pedal. LOOK Activ Grip by Vibram combines our decades of cycling experience with nearly a century of wearable traction technology from the most iconic footwear sole brand around. The result is totally confident riding whether you're biking in ballet pumps, leather brogues or work boots.
Quick-switchable inserts in different colors and designs mean your new slip-proof safety comes with easy style syncing too.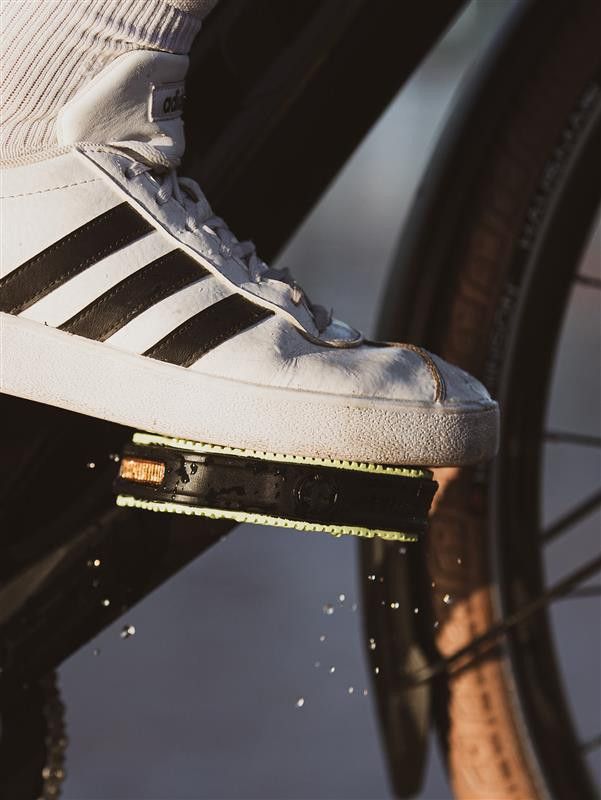 Perfect pedal connection
LOOK GEO CITY Pattern Tread – designed for the city
With changes in weather, surface conditions and spillages from vehicles amongst the many potential hazards, riding on the city streets can be every bit as treacherous as mountain summits – and slipping up here can be just as serious. But with the LOOK GEO CITY, riding in the city has never been so easy – with the assured confidence that comes from the perfect connection.
LOOK GEO CITY Pattern Tread uses a specifically engineered rubber compound from the legendary grip gurus Vibram – who we have collaborated with for this unique pedal range, to make the perfect match for today's tough city riding. Together we crafted this into a multi directional tread, with different heights and all-important grooves for efficient water drainage. It delivers consistent, failsafe shoe security at any angle, and in any weather.
Unlike conventional 'pegged' platforms our unique pad solution means trustworthy traction without damaging the soles of your shoes or creating painful pressure points when riding in everyday footwear.
LOOK GEO CITY – the comfortably supportive and stylish connection to your bike.
Why you'll love it?
Unique interchangeable LOOK Activ Grip by Vibram tread inserts to boost your safety while shouting your personal style. Red, lime, moody black or crazy camo colour options mean there's a Activ Grip insert for every rider.
Proven on the summits of the highest mountains, the golden Vibram badge guarantees your riding confidence on city streets or countryside tours whatever the weather and whatever shoes you're wearing.
Specific grooved, multi height 'City' tread design for total wet or dry trust. Also works with LOOK's composite stud and rubber lug Vibram Activ Grip 'Trail' inserts for even more grip.
Lightweight composite honeycomb base for mountain bike-level strength and durability.
Top quality performance bearings for silk smooth pedalling performance however far you're riding
Technical Specification
Spindle material: Chromoly +
Body material: Composite
Q Factor: 63 mm
Grip: Vulcanized rubber activ grip
Technology: Flat pedals + LOOK activ grip by VIBRAM
Platform area: 107x103 mm
Pedal: 265 g