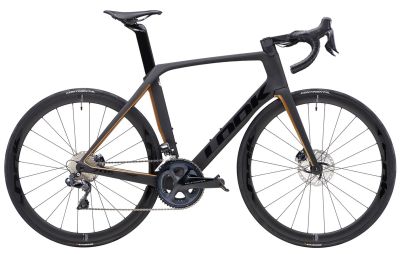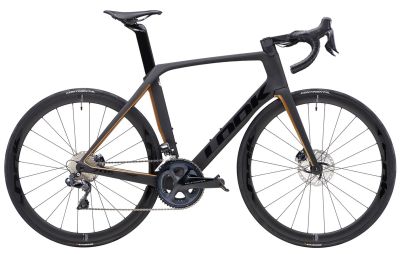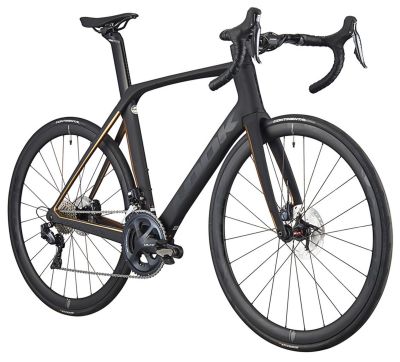 Look 795 Blade RS Disc Ultegra Road Bike
It will never cease to surprise you What does the sound of an electronic gear shift have in common with the pop of a champagne cork? Pure pleasure - perhaps? The 795 BLADE RS Disc Carbon Champagne Mat Glossy aero bike - resplendent with SHIMANO Ultegra Mechanical groupset and ultra-efficient hydraulic disc brakes - is here to prove it - Possibly because the frame - made primarily of high modulus carbon fiber - weighs barely more than a bottle of bubbly -
Why you'll love it?
• Call on a...
More Information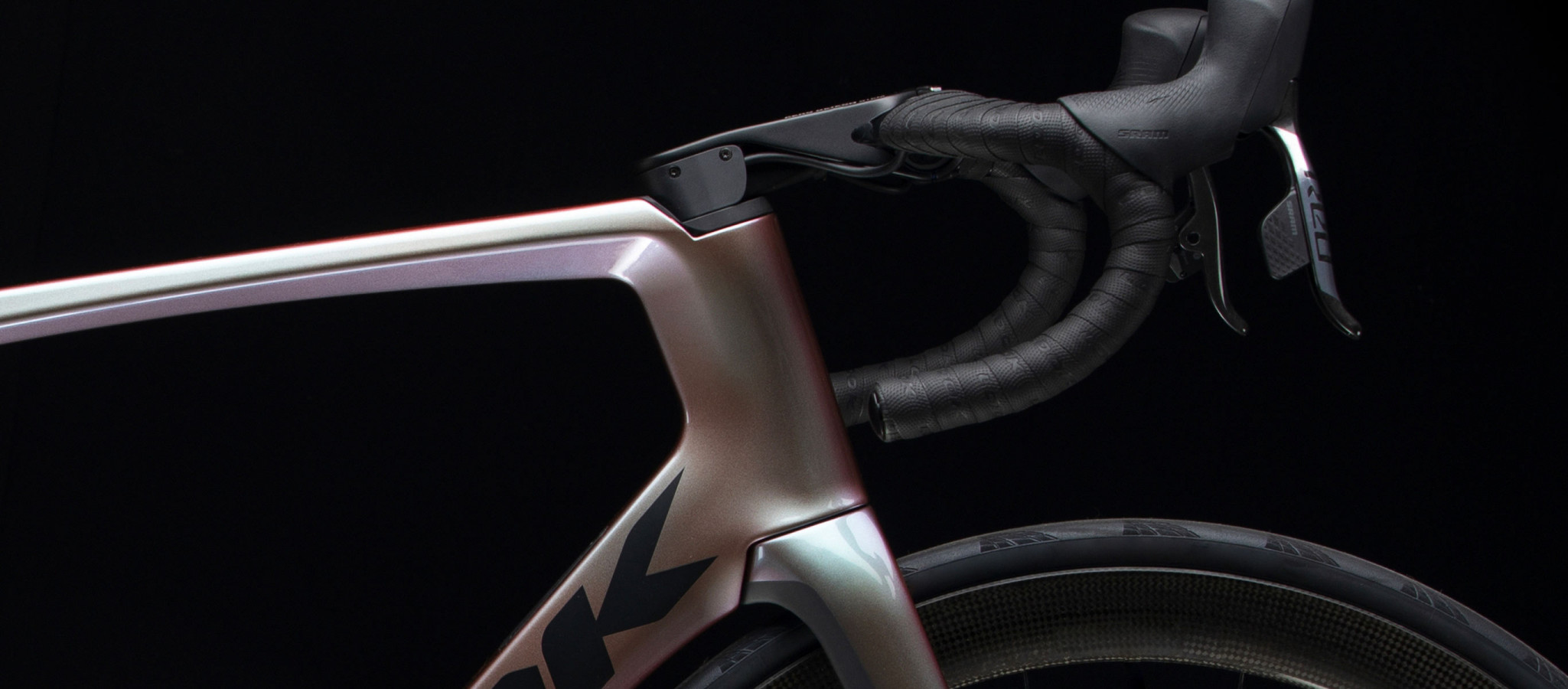 It will never cease to surprise you
What does the sound of an electronic gear shift have in common with the pop of a champagne cork? Pure pleasure, perhaps? The 795 BLADE RS Disc Carbon Champagne Mat Glossy aero bike, resplendent with SHIMANO Ultegra Mechanical groupset and ultra-efficient hydraulic disc brakes, is here to prove it. Possibly because the frame, made primarily of high modulus carbon fiber, weighs barely more than a bottle of bubbly.
Why you'll love it?
Call on all of LOOK's expertise in carbon fiber technologies: from the frame to the wheels including the seatpost and handlebars, your ride is Made by LOOK
Ride in total comfort thanks to the SHIMANO Ultegra shifting and perfectly-fitting LOOK by San Marco saddle
Enjoy utmost versatility with the LOOK tubeless carbon wheelset featuring Speed Release Ready thru axles (front and rear)
The disc brake decision
The updated 795 BLADE RS incorporates all the latest innovations to reach new levels of performance. Disc brakes are one of these innovations: they ensure more powerful, more progressive braking in both wet and dry road conditions. This makes for a greater sense of security and control on downhills and through corners, allowing the rider to brake later and carry speed further.
The second advantage of disc brakes is the option of mounting wider rims and tires. The 795 BLADE RS accepts tires with a section up to 700x30. The benefits of a tire holding a greater volume of air are double: the tire and rim are more aerodynamic, and tire pressure is reduced. In other words, the greater the tire section, the lower the pressure.
Contrary to popular belief, riding with lower air pressure increases the bike's efficiency: the tire absorbs the roughness of the road surface and in doing so helps to maintain speed. Riding at lower pressure also increases the contact area between the tire and the ground, which significantly improves traction. This is true on dry roads, and becomes an even more important factor when the going gets wet.
Carbon Core Designed & Manufactured by LOOK
Since LOOK's beginnings in the cycling world, at a time when metal was king, our material of choice has always been carbon. For over 30 years, we have developed - within our own factories - a unique expertise and an extensive know-how in carbon fiber technologies to achieve highly-specific and performance-oriented properties.
Specification:
Seatpost: LOOK AEROPOST 3. carbon 400 mm
Saddle: LOOK by San Marco Short fit dynamic narrow open fit
Stem: LOOK ADS (XS 90 mm / S 100 mm / M-L 110 mm / XL 120 mm)
Handlebar: LOOK ADH 2.1 carbon (XS 38 mm / S 40 mm / M-L 42 mm / XL 44 mm)
Wheels: LOOK R 38 D carbon tubeless
Tires: Continental GP 5000 TL tubeless ready 700x25 mm (bike delivered with inner tube)
Crankset: Shimano Ultegra R 8000 (XS-S 170 mm / M-L 172,5 mm / XL 175 mm)
Chainrings: Shimano Ultegra R 8000 52x36 t
Chain: Shimano Ultegra HG 601
Bottom bracket: BB 386 / Token ninja 24 mm
Cassette: Shimano Ultegra R 8000 11x30 t
Shifters: Shimano Ultegra
Derailleurs: Shimano Ultegra
Rotors: Shimano centerlock RT 800 Front: 160 mm / Rear: 140 mm
Seatpost: LOOK AEROPOST 3. carbon 400 mm
Saddle: LOOK by San Marco Short fit dynamic narrow open fit
Stem: LOOK ADS (XS 90 mm / S 100 mm / M-L 110 mm / XL 120 mm)
Handlebar: LOOK ADH 2.1 carbon (XS 38 mm / S 40 mm / M-L 42 mm / XL 44 mm)
Weight: 8,0 kg* (size M / without pedals) *estimate
Geometry