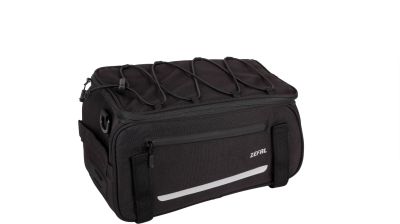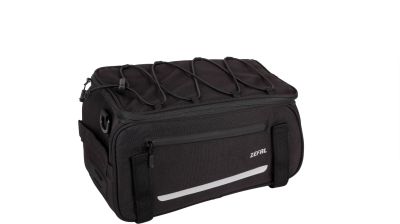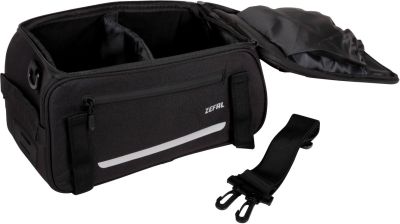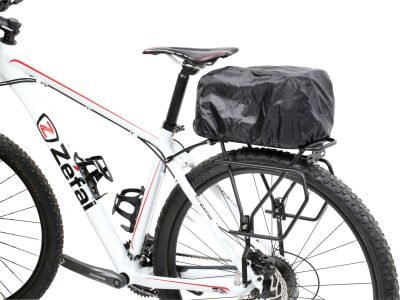 Zefal Z Traveler 40 Rear Bag 9L
The Z Traveler 40 is compatible with all types of bag racks thanks to its Velcro® straps - It has a 9L capacity and a loop for a light - reflective strips - a shoulder strap and raincover -   Features
• Universal mounting: For all types of pannier racks -
• Tools free: No tools required for assembling -
• Resistant material: Made from a highly resistant fabric -
• Water resistant: Rain cover -
• Reflective stripes: Better visibility of the bike - Specifications
...
More Information
The Z Traveler 40 is compatible with all types of bag racks thanks to its Velcro® straps. It has a 9L capacity and a loop for a light, reflective strips, a shoulder strap and raincover. 
Features
Universal mounting: For all types of pannier racks.
Tools free: No tools required for assembling.
Resistant material: Made from a highly resistant fabric.
Water resistant: Rain cover.
Reflective stripes: Better visibility of the bike.
Specifications
Weight: 450 g
Size: 310 x 180 x 140 mm / 12.2 x 7 x 5.5"
Material: Polyurethane 600D
Mounting: Universal using Velcro®
Capacity: 9L / 548 c.i