NEW: LOOK T20 Bike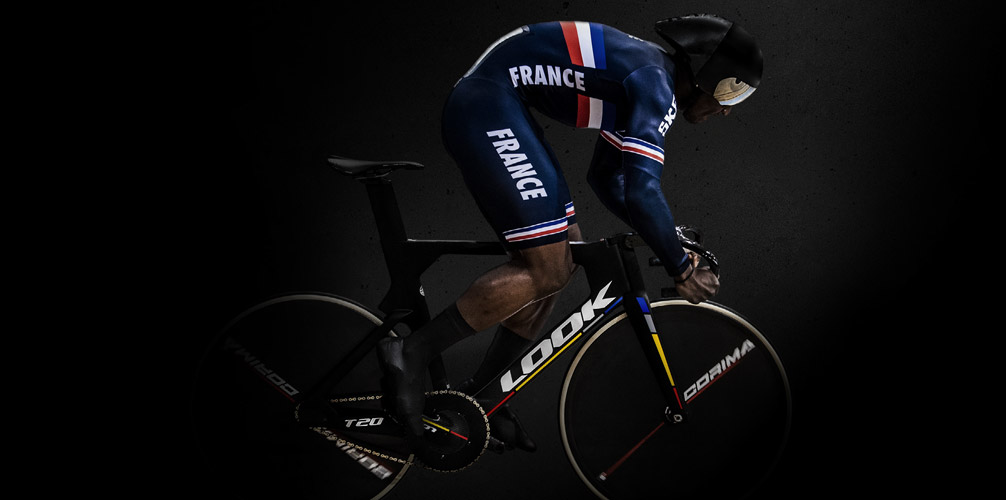 LOOK T20 TRACK BIKE - PERFORMANCE MADE IN FRANCE
LOOK is the technological brand that has won the most medals in the history of the summer Olympic Games. We have always taken pride in supplying our partner federations and athletes with the best equipment available at the time of each Olympics.
Trust is an integral part of this history : athletes and federations trust LOOK to provide them with the most advanced equipment ever made ; LOOK in turn trusts the athletes to be in the shape of their lives, to make the best use of the hightech equipment provided. Since Atlanta 1996, LOOK has collected 14 Olympic titles, 43 medals in total. CORIMA has 4 gold medals and 6 in total, starting in Barcelona 1992. TOKYO 2020 must be no exception, which is why LOOK's R&D team began working on the next project : creating an even better bike for TOKYO 2020, in order to help athletes win.
Three simple words that explain why any engineer working on the track bike project goes to work so motivated every morning. They also describe why our carbon experts take so much pride in building those bikes in our own manufactures. From the very beginning, we understood that the performance of a bike cannot be measured without considering the interactions with the athlete. Bike & Rider, Rider & Bike, they must be ONE.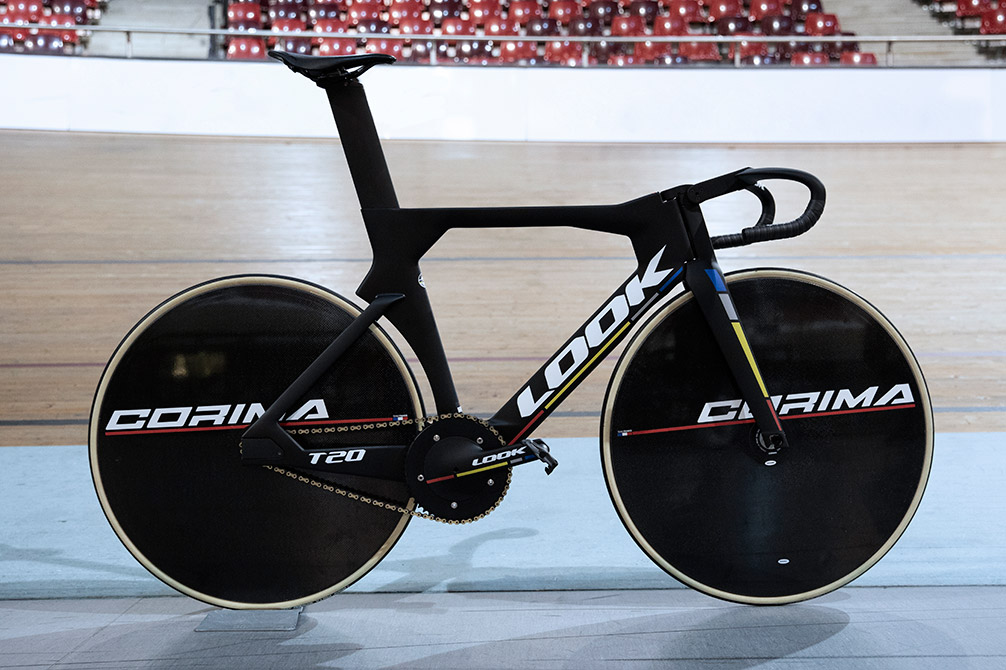 DESIGNED & MANUFACTURED BY LOOK
Since LOOK's beginnings in the world of cycling, at a time when metal was king, the material of choice has always been carbon. For over 30 years, LOOK has developed, within its own factories, a unique expertise and an extensive know-how in the field of carbon structures, to reach highly-specific properties.
Once the optimal shapes have been created, our engineers develop the processes and precisely study the carbon lay-up for each area of the bike in order to achieve the original goal : the creation of an ultra-fast bike, not only thanks to of superior aerodynamics, but also because of its lightness, stiffness and superb traction.
Carbon lay-up is key: it is about selecting the right fibers for each area of the frame, their orientation and their thickness (number of plies) as well as the application of reinforcements where necessary. The bottom bracket area, for example, absorbs higher forces than the head tube. The same principles are applied to each part of the frame and fork, and this attention to detail is one aspect in which LOOK's expertise makes a huge difference.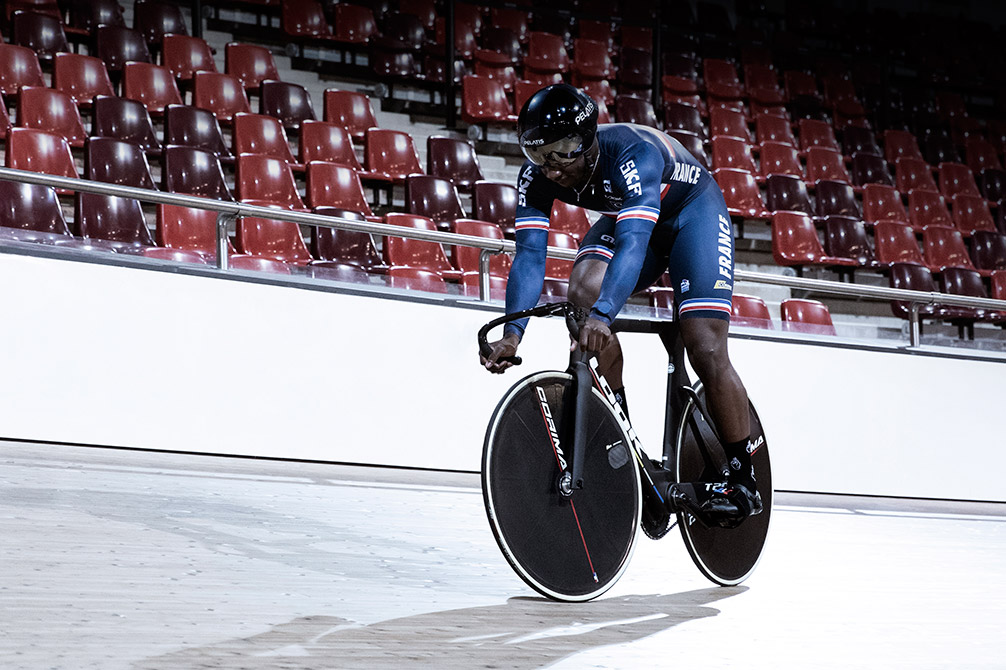 MADE IN FRANCE
We imagined, designed, prototyped, produced and validated the T20 in our workshops in Nevers. The T20 was born from a cutting-edge development process implemented to create the most advanced performance bike we have ever produced.
French athletes will be proud to ride the "Made in France" T20 in Tokyo.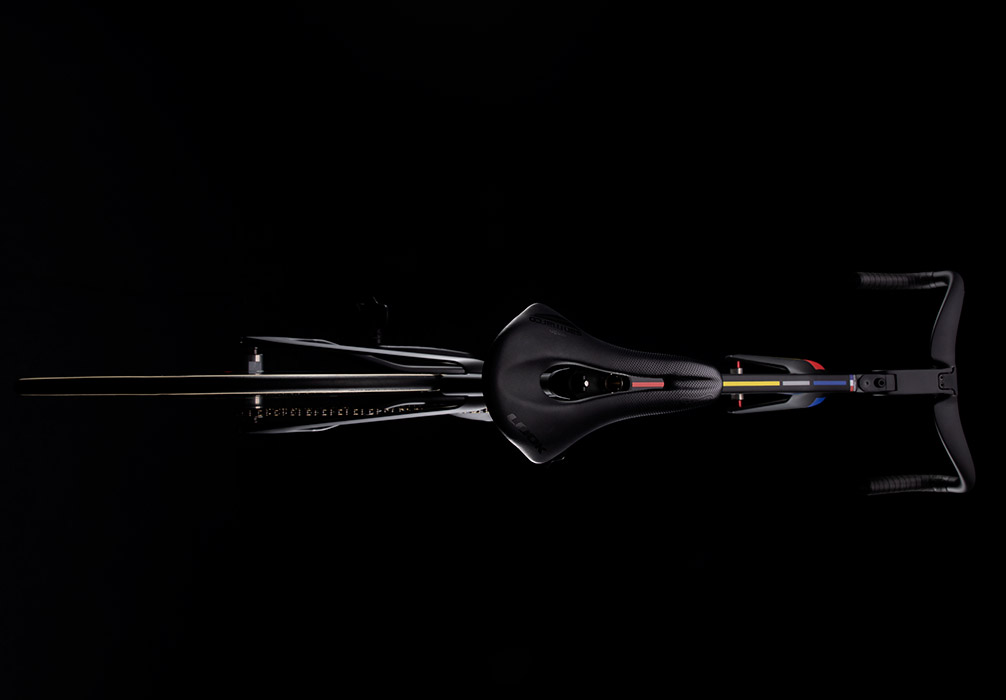 PERFORMANCE
Weight: 800g - it's lighter than the R96
Bottom Bracket 25% Stiffer than R96
Rear Triangle 12.5% Stiffer than R96
Head Tube 12% Stiffer than R96
ZED Crankset 200% Stiffer than Dura-Ace reference
11% Bike CdA reduction
Speed & TT Versions - Track ot Aeroflat+Aergo Handlebars
New Geometry: Longer reach from Small to Large Frames
Thru Axles: Torsional Stiffness Improvement, Aerodynamic Performance Improvement